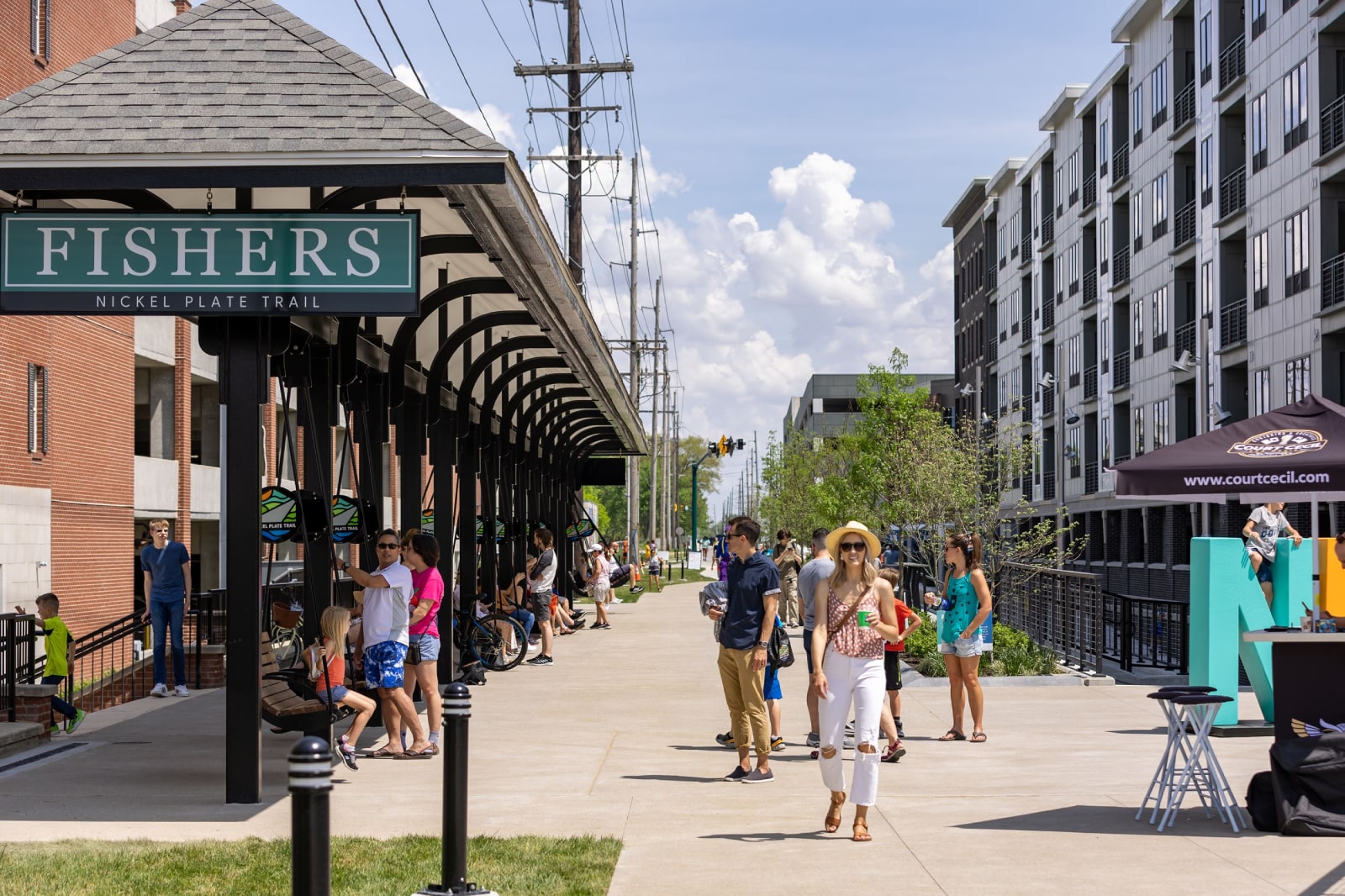 Welcome to Fishers, Indiana, a fantastic city that's full of excitement and endless possibilities! Situated just outside of Indianapolis, Fishers is a vibrant community where there's always something fun happening. Get ready to discover a place where parks, schools, and entertainment come together to create an amazing lifestyle. According to Livability.comn Fishers has been ranked #8 best city to live in the United States.
Fishers is known for its beautiful parks and outdoor spaces that are perfect for enjoying nature and staying active. You'll find plenty of green areas, playgrounds, and walking trails where you can go for a bike ride, play sports, or simply enjoy a picnic. The city also hosts a variety of community events and festivals throughout the year, providing opportunities for everyone to come together and have a great time.
Education is a top priority in Fishers, with outstanding schools that offer excellent learning opportunities for students. From elementary to high school, Fishers provides a nurturing and supportive environment for students to thrive academically and socially. The city also offers a range of extracurricular activities, including sports, arts, and clubs, allowing students to explore their passions and develop new skills.
Fishers is also known for its fantastic shopping and dining options. You'll discover a variety of stores and restaurants that cater to all tastes and preferences. Whether you're in the mood for a delicious meal, shopping for the latest fashion trends, or exploring unique local shops, Fishers has something for everyone.
Fishers, Indiana has a welcoming community, great schools, and abundant recreational opportunities, Fishers is the perfect place to call home. Get ready to experience all the excitement and adventure that Fishers has to offer!

Sorry we are experiencing system issues. Please try again.